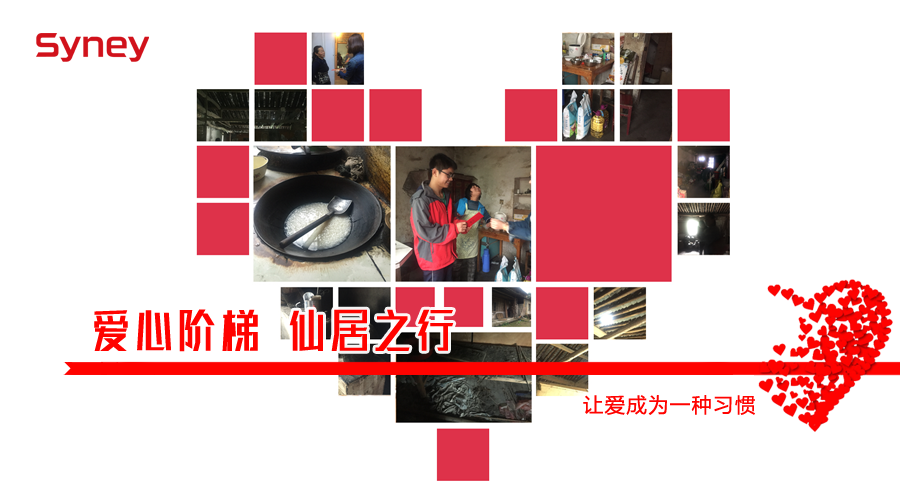 Syney Electric  "Love Ladder" Charity Team was formally established. As an integral part of Syney Electric  's social public welfare activities, we will pass on the love to children in poor mountainous areas who really need help.
Every child should be spoiled, they are our future! Maybe a little love can change the life of a mountain child! Dedicate a kind of love, let the children who are worrying about tuition and life feel the warmth of society; let those who drop out of school because of family poverty return to class; let the children who have been living in poverty and dark environment for a long time can feel the warmth and Bright, use our kind love to ignite hope for the lives of poor mountain children!
Through the visit to Xianju Mountain Village Elementary School, Syney Electric  Public Welfare Unit obtained a list of students in poverty in poor mountainous areas. We expect to help 28 families with poverty-stricken students and provide them with tuition and living expenses. Groups of children successfully complete their studies, use their knowledge to change their destiny, get out of the mountains, contribute their power to their hometown and society, let love continue, and let their children's dreams continue.
Due to the long distance and limited time, we only visited and sent condolences to the three families of the extremely poor children in Cao Guilin, Caoxi Village, Hengxi Town, Xianju County, Shen Jinkai, Xitou Village, and Xu Yongkang in Baolong Village. The condolences and daily necessities, and the time for the next visit was agreed.
Although the "Love Ladder" charity team assisted by Syney Electric  for the poor students has just started; although we do n't give a lot at one time, we know that the road of "Love Ladder-Xianju Trip" is still very Long, very distant … We will continue to do it every month and provide monthly assistance to help those children in mountain villages who really need help and improve their living and learning environment as our long-term goal of "love ladder". Let's pass on a love, unite a force, and let the hopeful spring buds bloom in the loving care.
[Thank you for your interest in Syney Electric ]
Website: https://www.syney.net
WeChat: syny8