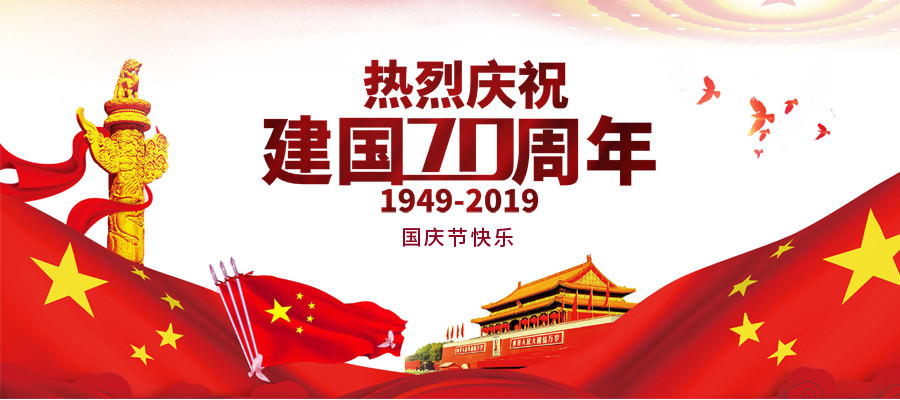 On the occasion of the 70th anniversary of this great motherland, sing my motherland and bless my motherland: "Prosperity and prosperity, beauty and prosperity". Only when the motherland is strong can the people have dignity, and only when the motherland is strong can the people live and work in peace and contentment-proud and proud of the strength of our motherland! !!
Seeing the Kyushu Fangyuan, all the people celebrated the whole world, happy all over the world, and the whole country rejoiced. The 7-day long vacation we are most looking forward to is coming. Here, Syney Electric  also wishes to bless the people of the country and friends from all walks of life at home and abroad: "Happy National Day, happy and happy". At the same time, sincerely remind everyone, travel on the 11th, pay attention to safety .
Splendid rivers and mountains, rich country and strong people, China has been creating world miracles for 70 years. All employees of Syney Electric will not forget their original intentions, keep their mission in mind, unite their hearts, and forge ahead, creating a brilliant future together!
【Thank you for your attention】
You can scan and follow us, and get the latest developments of Xini Electromechanical in time. If you have any problems in using or purchasing our products, you can also contact us as soon as possible, and we will help you solve the problem as soon as possible.
[Syney official website: https://www.syney.net]
1. Search name: Sini
2. Wechat: SydneyElectric
3. Click "View Public Account" in the upper right corner and follow.